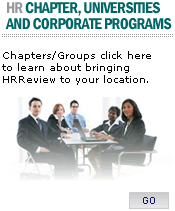 Our mission is to provide top quality educational resources to HR professionals, HR chapters, and other organizations for the purpose of encouraging individual growth through professional certification.


If you are ready for a solution to the human resource certification test taking jitters, HRReview programs could be your affordable answer to successfully passing the PHR and SPHR exams!
Visit our "Products" page to purchase "Practice PHR and Practice SPHR" Exams and see free articles outlining the benefits of certification!